Warley Bascom Sons Business receipts and business card
Item
Title
Warley Bascom Sons Business receipts and business card
Description
Two receipts for upholstery and curtain work written out to a Mrs. Baird and the Deaconesses Home, with no years documented, and one business card for the Bascom Sons cabinetry and upholstery business.
Spatial Coverage
Philadelphia, Pennsylvania
261 South 8th Street, Philadelphia, Pennsylvania
Subject
African-American -- Businesses
Business cards
Furniture industry and trade
Is Part Of
Warley Bascom Sons Business records
Collection 2030
Rights
This item is made available online for non-commercial, educational, and research uses. For more information, please contact Rights and Reproductions as rnr@hsp.org. Please note that rights assessment and appropriate use of materials is the responsibility of the person using this material.
Item sets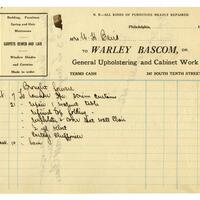 Receipt to Mrs. Baird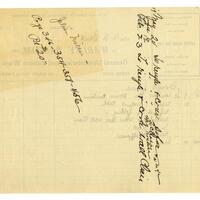 Receipt to Mrs. Baird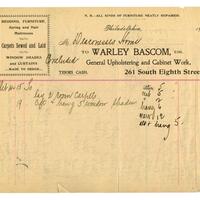 Receipt to the Deaconesses Home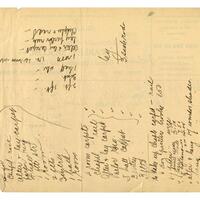 Receipt to the Deaconesses Home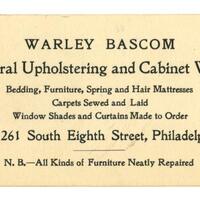 Front of business card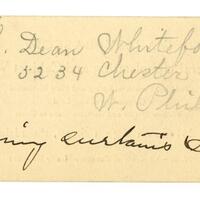 Back of business card
Image annotations