Magdalen Society of Philadelphia donations and legacies: estate of John Evans and White-Williams Foundation deeds, 1814-1824
Item
Title
Magdalen Society of Philadelphia donations and legacies: estate of John Evans and White-Williams Foundation deeds, 1814-1824
Description
John Evans bequeathed $800 to the Magdalen Society in his will. As a stipulation, he wished the money be used by the Society to buy property on 620 South Fourth Street and 621 Leithgow Street. The Society received income from renting out the properties. The documents pertaining to the White-Williams Foundation detail the passing of a resolution permitting the sale of those properties.
Creator
Magdalen Society of Philadelphia
Is Part Of
Magdalen Society of Philadelphia Records (2016)
Spatial Coverage
N 21st and Race St Philadelphia, Pennsylvania
Subject
House of the Good Shepherd (Philadelphia, Pa.) | House of Refuge (Philadelphia, Pa.) | Magdalen Society (Philadelphia, Pa.) | White, William, 1748-1836 | Charities--Pennsylvania--Philadelphia | Children--Institutional care | Evangelicalism | Institutional care | Juvenile delinquency | Poor women | Prostitution | Women--Institutional care | Records (Documents) | Estate | Charitable bequests
Rights
Rights assessment is your responsibility. This material is made available for noncommercial educational scholarly and/or charitable purposes. For other uses or for more information please contact The Historical Society of Pennsylvania's Rights and Reproductions department at rnr@hsp.org.
Item sets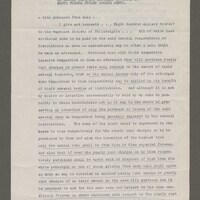 16234-2016_b2f4_0001.jpg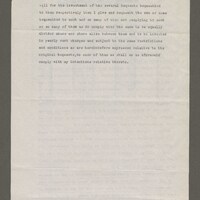 16234-2016_b2f4_0002.jpg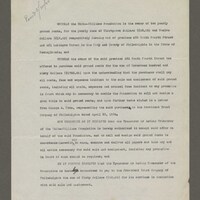 16234-2016_b2f4_0003.jpg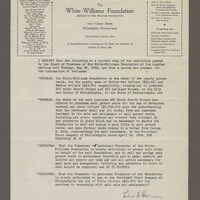 16234-2016_b2f4_0004.jpg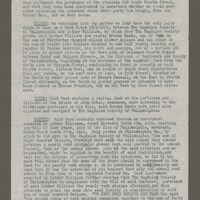 16234-2016_b2f4_0005.jpg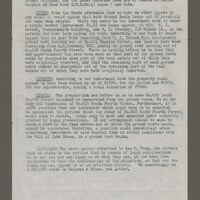 16234-2016_b2f4_0006.jpg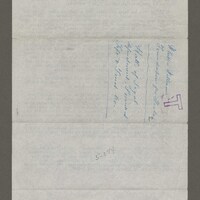 16234-2016_b2f4_0007.jpg
Image annotations