Lawrence Lewis Jr. letter to Dora Kelly Lewis, 16 May 1887
Item
Title
Lawrence Lewis Jr. letter to Dora Kelly Lewis, 16 May 1887
Description
A letter from Lawrence Lewis to his wife, Dora Kelly Lewis. Larry, writing from the Ebbitt Hotel in Washington D.C., complains of a coworker and provides an informative doodle of the courtroom table where the meetings for the French Spoliation Claims took place. The cases relate to depredations made against American shipping by the French in the Quasi-War (1793-1800) and claims that were waived in the Treaty of 1800.
Creator
Lewis, Lawrence, 1857-1890
Is Part Of
Dora Kelly Lewis correspondence (2137)
Spatial Coverage
Washington (D.C.) | 14th St NW and F St NW Washington, D.C.
Subject
Lewis, Dora Kelly, 1862- | Correspondence | National Woman's Party | National American Woman Suffrage Association | Women—Suffrage | Women—Suffrage—United States | Women—History—19th century | Women—History—20th century | United States. Constitution. 19th Amendment | Lewis, Lawrence, 1857-1890 | Washington (D.C.) | Ebbitt House (Washington, D.C.)
Rights
Rights assessment is your responsibility. This material is made available for noncommercial educational scholarly and/or charitable purposes. For other uses or for more information please contact The Historical Society of Pennsylvania's Rights and Reproductions department at rnr@hsp.org.
Item sets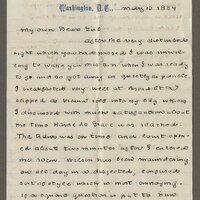 16869-2137_b1f2_0001.jpg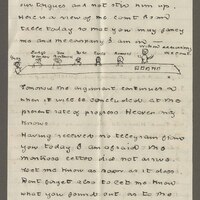 16869-2137_b1f2_0002.jpg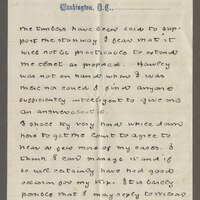 16869-2137_b1f2_0003.jpg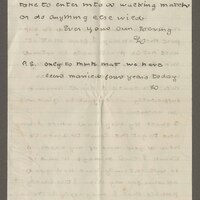 16869-2137_b1f2_0004.jpg Transcription_HSP_16869.pdf
Image annotations