1996: Al Día Newspaper Begins Publication in Philadelphia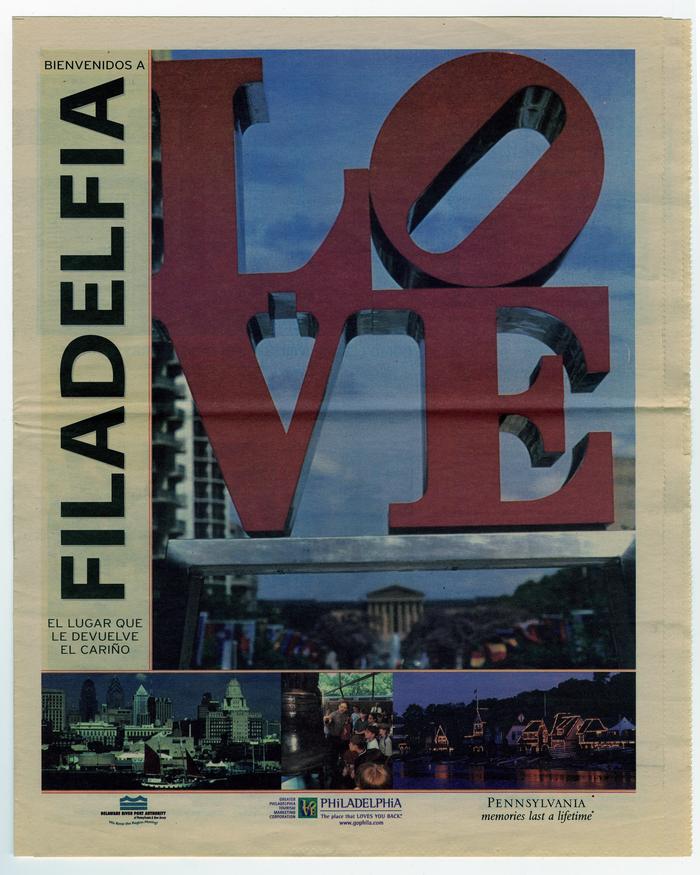 Insert from Al Día newspaper, 1998
Image from the Historical Society of Pennsylvania
A lack of Latinx representation within the media led a group of entrepreneurial journalists to found Al Día News in Philadelphia in 1994. By focusing on the daily experiences and struggles of the Latino American population told directly by those within the community, Al Día News challenges stereotypes molded by mainstream media.
When publication began in 1996, Al Día was published once a month, and it was maybe eight pages in length. As its clientele and readership grew, so did Al Día. A year later, the publication morphed into a weekly circulation. The publication was revolutionary in that it worked to expand the circulation of Latino-centric news beyond the Spanish-speaking barrios of North Philadelphia to the entire city, a span that continued to grow until it reached into the suburbs of Pennsylvania and New Jersey. In 2014, the publication's website was launched, expanding its reach from the mid-Atlantic region to the entire nation.
In 2019, more than twenty years later, Al Día serves as a multi-platform news media, publishing both physical and electronic copies that are available in both English and Spanish and serving as host for a variety of culturally and socially engaging events and initiatives.
Written by McKenna Britton, a public historian living and learning in Philadelphia.
See the Spanish version of this page