2000: 50% of Latino Children in Philadelphia Living Below Poverty Level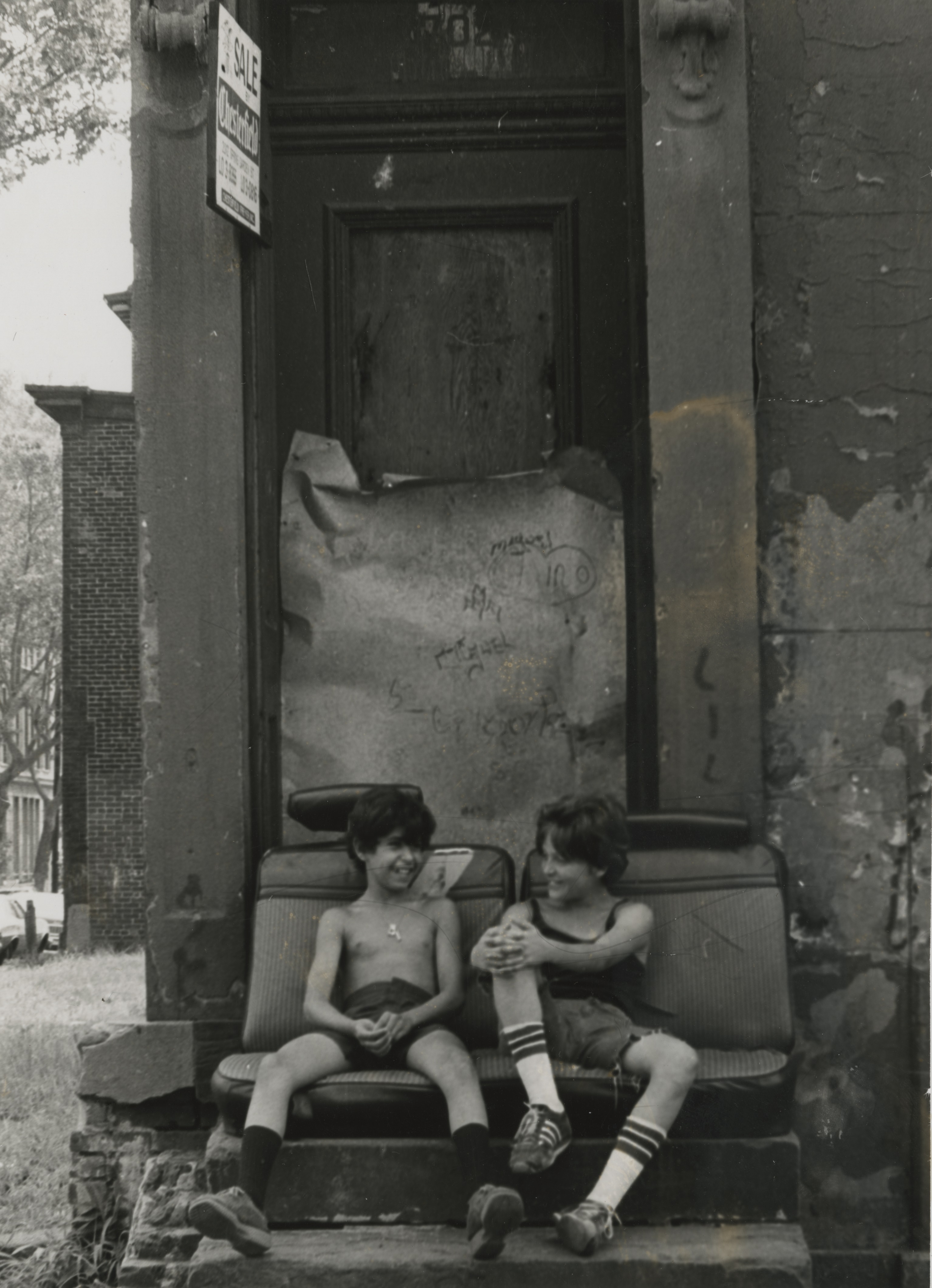 Two smiling children sit on the stoop of a house with "For Sale" sign. 1970s.
Image from Taller Puertorriqueño
Since the 1940s, many Puerto Ricans have been publicly ostracized because of their dark skin color, language, low educational status, and lack of occupational skills. In 2000, the Puerto Rican median family income was $18,008, compared to $23,431 for all Latinos, $36,915 for whites, and $21,423 for blacks. Only 57.1 percent of Puerto Ricans age 16 years and older were in the labor force, compared to 66.1 percent of Latinos as a whole, 66.6 percent of whites, and 62.6 percent of blacks. The poverty rate for Puerto Ricans was 40.6 percent, compared with 31.9 percent for blacks, 28.1 percent for all Latinos, and 10.7 percent for whites.
One of the main consequences of educational disparities in America is that Puerto Ricans work in low-wage jobs and experience higher rates of unemployment and poverty than other Latino subgroups. In 2000, Puerto Ricans without high school degrees numbered 37%, and only 12.5% had college degrees.
Puerto Rican migrants bond together according to common origin, class, political ideology and shared interests through dozens of groups that cater to the growing population. Because of chronic unemployment and socioeconomic problems ranging from welfare dependence to school dropouts and drug addiction, Puerto Ricans often are segregated to barrios and ghettos. In 2000, North Philadelphia was approximately 56.83% Hispanic as compared to the city at 8.5%. Slightly more than 70 percent of residents in the neighborhood were below the poverty line in 2000 as compared to the city rate of 41.95%.
Written by Flor Jazmin Gutierrez. Gutierrez, until recently the Membership and Gift Shop Manager at Taller Puertorriqueño, has worked with a variety of Latino cultural organizations, including Cascarones Por La Vida and the Smithsonian Latino Center, in development and research.
See the Spanish version of this page