2006: More Puerto Ricans Live on the U.S. Mainland Than in Puerto Rico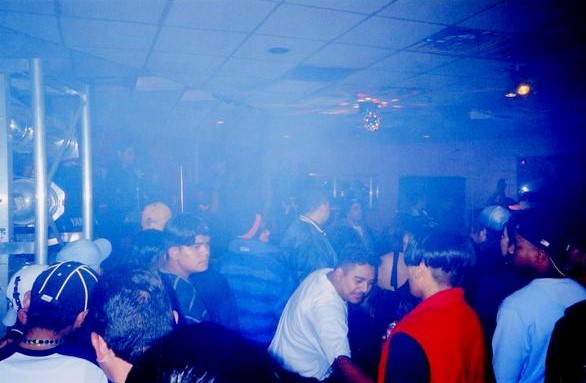 Latino Project La Mafia concert photographs, 2001
Image from the Historical Society of Pennsylvania
Despite their United States citizenship, most Puerto Ricans assert that their nationality is Puerto Rican, rather than American. According to a study by the Pew Research Center in 2006, the Hispanic population within the United States has been a key force in the country's population growth since 2000 and was estimated to be 54 million out of 318.9 million by 2017.
The Puerto Rican population is divided between the island and the mainland. Puerto Ricans accounted for 1.1 percent of the total United States population in 1990. The 1990 Census counted 2.7 million Puerto Ricans on the mainland of the U.S. and another 3.5 million on the island. By 2006, the island's population grew only minutely, from 3.5 to a little over 3.6 million. In contrast, the number of Puerto Ricans living on the mainland United States grew from 2.7 in 1990 to 3.7 million in 2006.
The waning population of the island in 2006 marked the beginning of a decade of decline. Between 2005 and 2015, Puerto Rico experienced an immense drop in population—a drop of more than 9%. Currently, Puerto Ricans are the second-largest Hispanic origin population living in the United States, accounting for 9.5% of the U.S. Hispanic population narratives, while the population of the island is just below 3 million, sitting at 2.9 million.
Written by Flor Jazmin Gutierrez. Gutierrez, until recently the Membership and Gift Shop Manager at Taller Puertorriqueño, has worked with a variety of Latino cultural organizations, including Cascarones Por La Vida and the Smithsonian Latino Center, in development and research.
See the Spanish version of this page