1979: The Puerto Rican Alliance is Established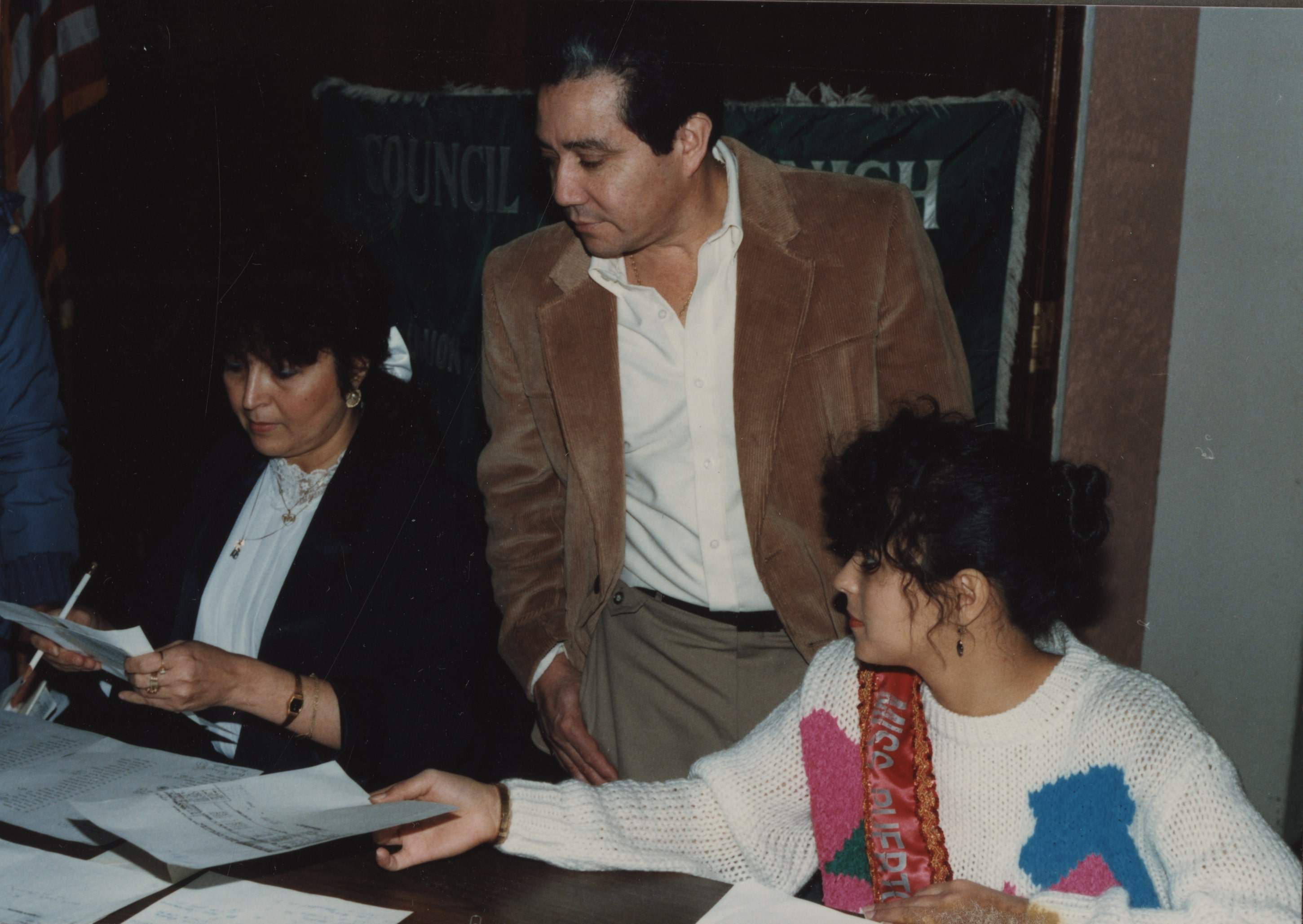 Image from the Historical Society of Pennsylvania
In response to issues such as housing and employment discrimination, Philadelphia Puerto Ricans began to organize in the 1970s. Younger Puerto Ricans formed a local branch of the Young Lords, an activist organization inspired by the Black Panthers that used community service programs and radical politics to advocate for Puerto Rican liberation. Young Lords members found themselves at odds with other Puerto Rican groups in the city on some issues. For example, they disagreed with other organizations' support for Mayor Frank Rizzo and the Democratic Party. In 1979, members of the Young Lords and other activists created the Puerto Rican Alliance in order to branch out into electoral politics.
The Puerto Rican Alliance aimed to develop independent Latinx political power in Philadelphia through mass voter registration. In 1983, through a coalition of African American, progressive, and Puerto Rican voters, the Alliance successfully supported the city council election of Angel Ortiz, the first Latino to hold a seat on the council. The Alliance also ran candidates for state assemblies.
While it became increasingly involved in electoral politics, the Puerto Rican Alliance also continued the more radical activism begun by the Young Lords. Alliance members organized around issues affecting Puerto Ricans both in Philadelphia and on the island. They staged protests against police brutality and against the U.S. Navy's presence on Vieques, an island off the coast of Puerto Rico. The Alliance was particularly active in fights against gentrification. As Puerto Ricans were displaced in the Spring Garden neighborhood, the Alliance encouraged houseless families to occupy empty properties owned by the Federal Department of Housing and Urban Development. Alliance members then staged a sit-in outside the Philadelphia campaign headquarters of President Jimmy Carter to fight the eviction of these families. The Puerto Rican Alliance continued to lead Latinx political organization around issues such as police brutality, bilingual education, and farm workers' rights in Philadelphia throughout the 1980s.
Written by Olivia Errico, a student in the Graduate History program at Rutgers University-Camden.
See the Spanish version of this page