1974: Taller Puertorriqueño Founded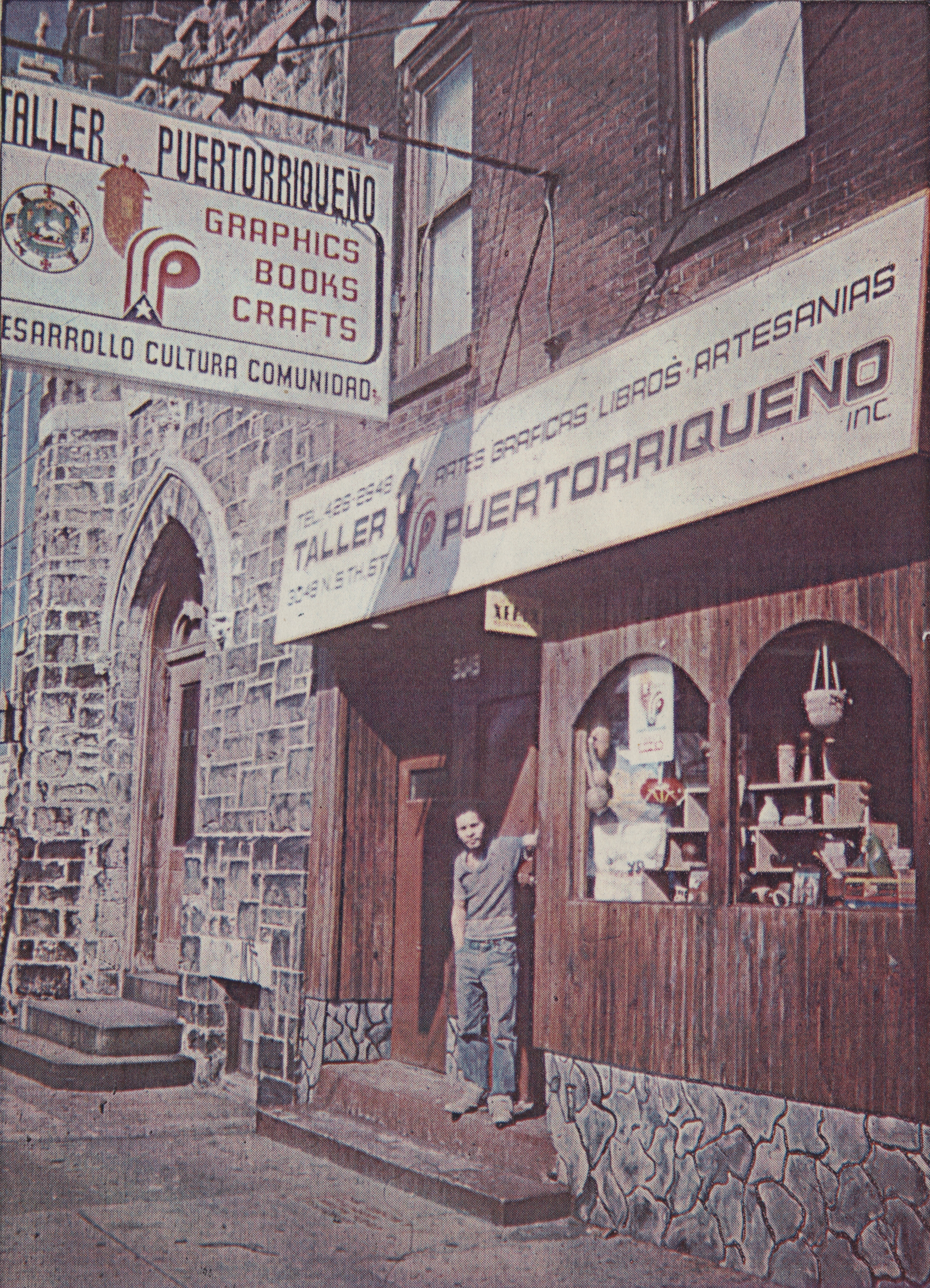 Image from the Historical Society of Pennsylvania
Known as El Corazón Cultural del Barrio (The Cultural Heart of Latino Philadelphia), Taller Puertorriqueño (Taller) is a community-based cultural organization whose primary purpose is to preserve, develop and promote Puerto Rican arts and culture, grounded in the conviction that embracing one's cultural heritage is central to community empowerment. Taller is also committed to the representation and support of other Latino cultural expressions and our common roots. This mission is manifested through core organizational goals including advancing cultural identity and reaffirmation, supporting cultural expressions that enhance social justice, equality, and cultural pluralism, and supporting increased understanding and appreciation of other cultures within the wider community.
Taller uses art to promote development within its community and the Latino Diaspora and build bridges to the Greater Philadelphia region. Since its inception in 1974, Taller has been elevating and preserving Puerto Rican and Latino culture through arts and cultural programming. With its art-education programs, socially-conscious art exhibitions, book readings, and events, Taller engages the public in dynamic discussions that stimulate the mind, create opportunities and make connections between people and communities.
With its focus on developing pride in cultural traditions as they are manifested in contemporary creative expression, Taller's programs provide a platform for both emerging and established voices, showcasing the diversity of contemporary Latino art, opening one of a very limited number of venues exclusively dedicated to them, and more importantly, encouraging the exploration of visions, understandings, and ideas of the Latino experience in the United States. In doing so, Taller cuts through the social, geographic, language and economic barriers that have prevented Latinos, especially those in the Barrio, from benefitting from art.
The 2016 opening of the 24,000+ square-foot El Corazón Cultural Center, solidifies Taller's position as Pennsylvania's largest Latino arts organization.
Written by Dr. Carmen Febo San Miguel, the Executive Director of Taller Puertorriqueño.
See the Spanish version of this page