1970: The Young Lords Philly Chapter is Founded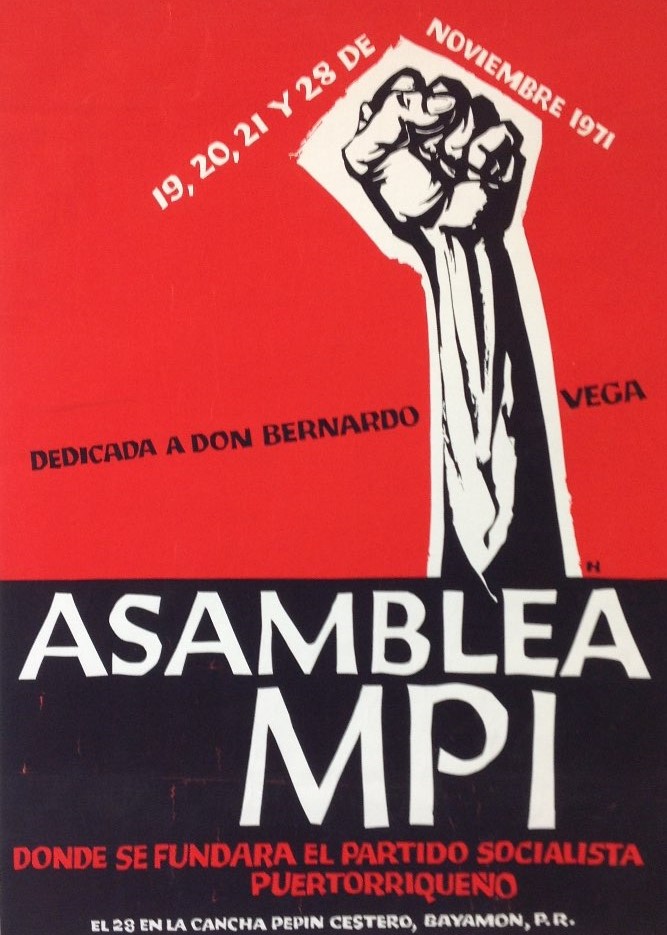 A flyer for a Puerto Rican Socialist Party assembly, November 1971
Image from Taller Puertorriqueño
In the late 1960s, Puerto Rican youth across the United States marched in their cities' streets to bring about change. Looking to the Black Panthers for inspiration, these young activists called themselves the Young Lords. The group became known for its social activism, advocacy for human rights, and dedication to improving the state of the Latino communities across the country.
Many members of the Young Lords were the children of Puerto Ricans who came to the United States between 1948 and 1958 and faced harsh treatment in their new homes, including police brutality and discrimination. While each chapter of the Young Lords advocated for its local community, they were united in their efforts to change the poor conditions in Latin American communities on a national level.
The Young Lords originated in Chicago and New York, where young Puerto Ricans protested urban renewal policies adopted by their cities. Many of these policies resulted in the eviction of Latino families. The two original chapters grew quickly and soon new chapters were established in cities across the nation. Juan Ramos and Wilfredo Rojas founded the Philadelphia chapter of the Young Lords in 1970. They developed a breakfast program for Puerto Rican children in the city and confronted city officials regarding racial discrimination against the Latino community. Additionally, they spoke out against drug abuse within their own communities.
As time passed, many Young Lords members turned toward radical Marxist ideas while others remained focused on community development. The Young Lords ultimately disbanded in 1976 due to a decline in organizational activity and disagreement within their ranks.
Written by McKenna Britton, a public historian living and learning in Philadelphia.
See the Spanish version of this page