How Does Art Illustrate the Neighborhood Experience?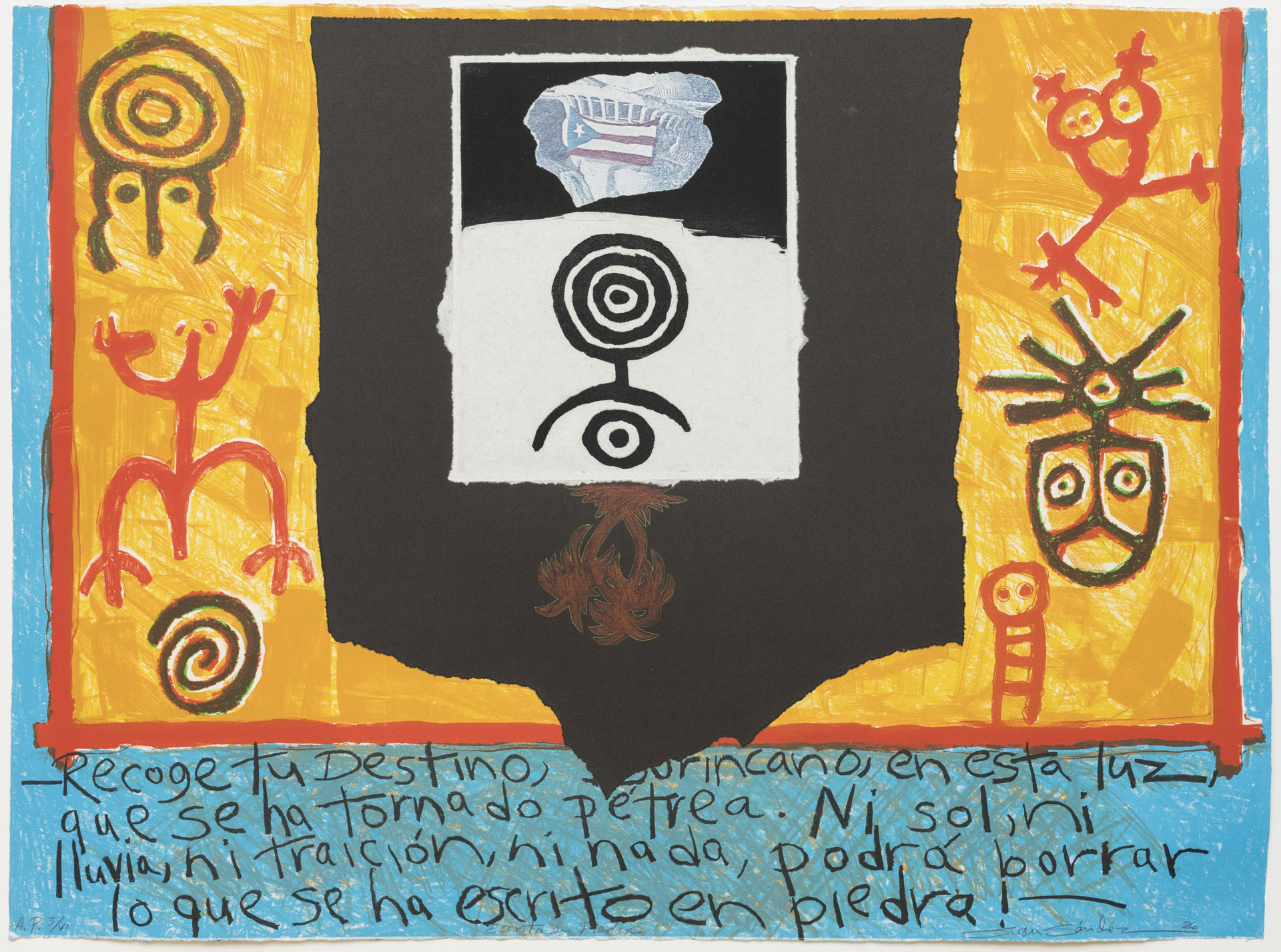 Escrito en Piedra, Juan Sanchez, 1986
View the artwork that was exhibited at Taller Puertorriqueño and hear members of the community respond to the pieces.
In March of 2019, PAZ group members and others affiliated with the Neighbors/Vecinos project were asked to respond to this question. They were inspired by an exhibit shown at Taller Puertorriqueño twenty years ago. Their responses to the pieces were recorded, with the intention of connecting their personal histories with those of the artists and the greater Puerto Rican community.
Works by local, regional, and world-renowned artists were displayed on Taller Puertorriqueño's walls during acelebratory exhibition held 25 years after the center's founding (October 15, 1999-February 4, 2000). The featured artists included Lorenzo Homar (for whom the Gallery was renamed at a special ceremony on opening night), Myrna Báez, Doris-Nogueira Rogers, Ralfka Gonzalez, Nitza Tufiño, Isabel Vázquez, Samuel Lind, and others. A full catalog of the works was produced.
Los Enamorados, Candida Alvarez, 1986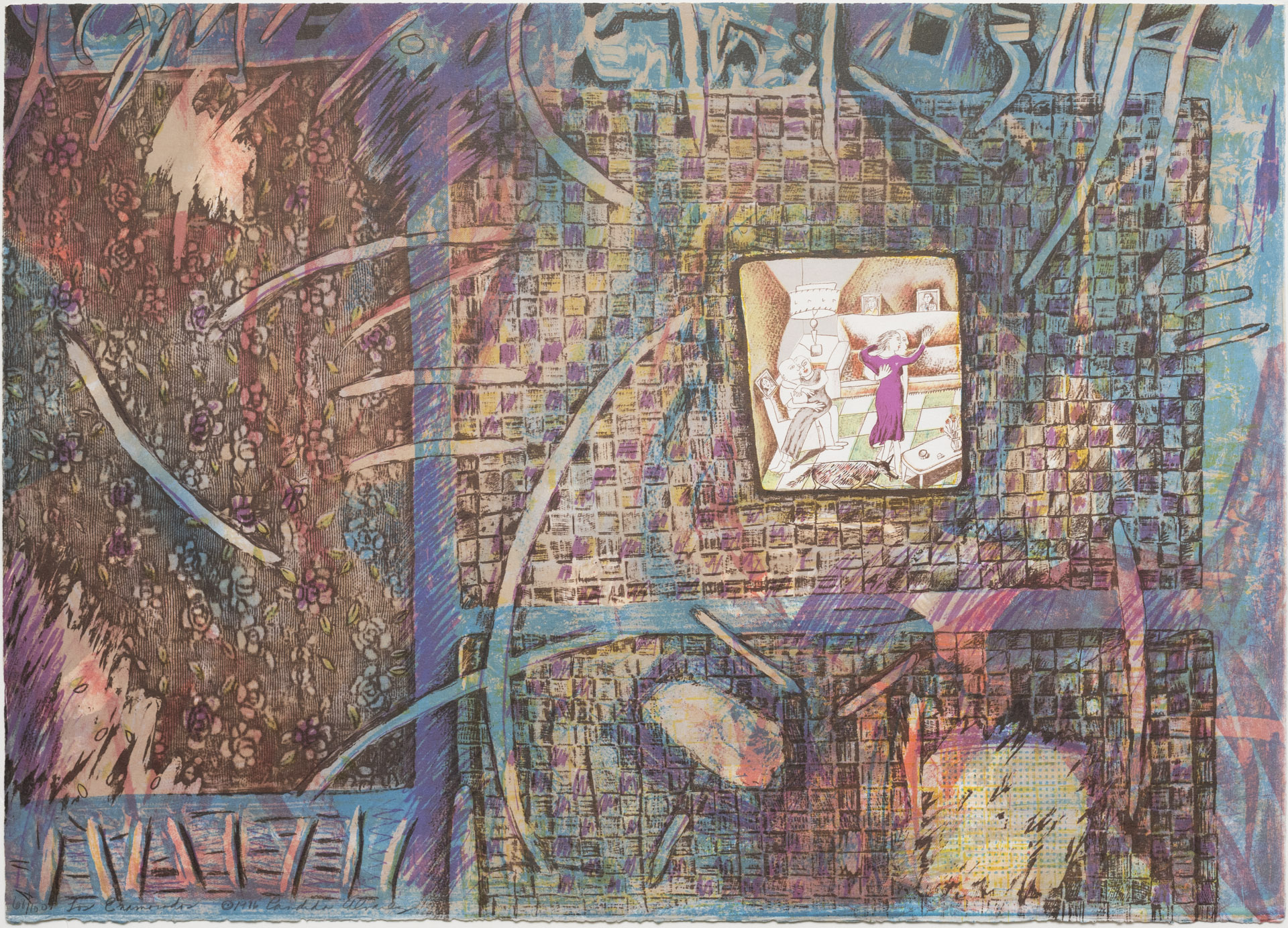 Mary Marquez responds to Los Enamorados in the video on the left; Luz Marin responds to the artwork in the video on the right.
Marquez's interview is originally in Spanish. Read the English translation here.
Calle San Sebastian, Wilfred Labiosa, 2014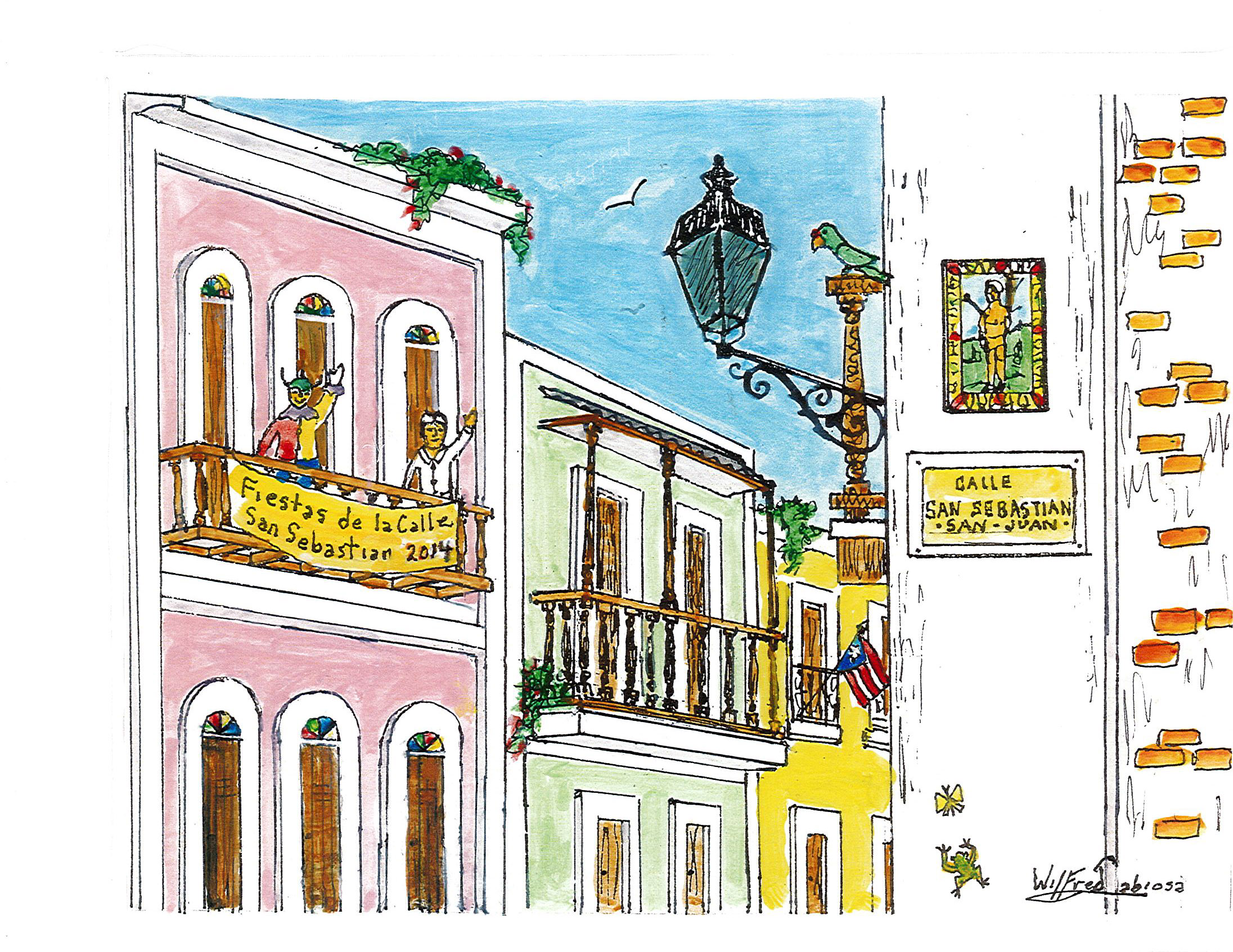 Mico, Doris Nogueira-Rogers, 1990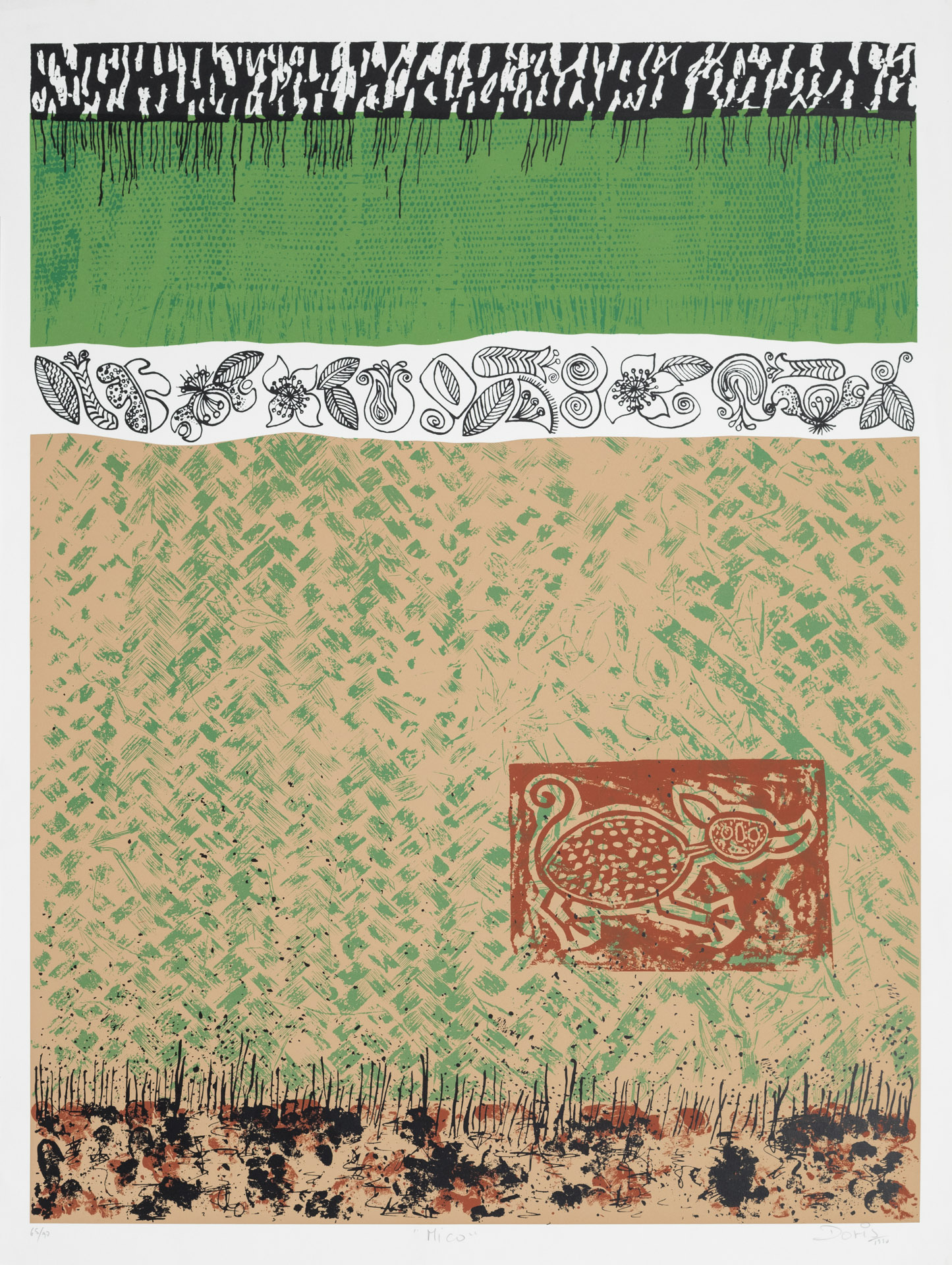 Untitled Photographs from Taller's Archives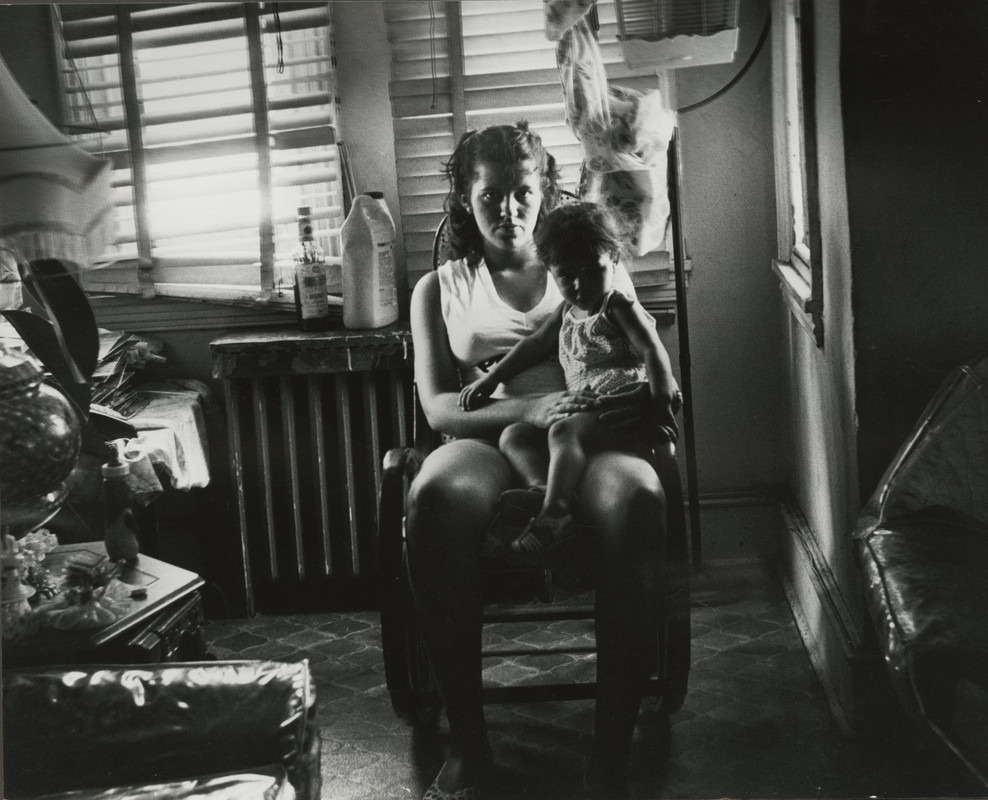 Lucecita, Antonio Martorell, 1987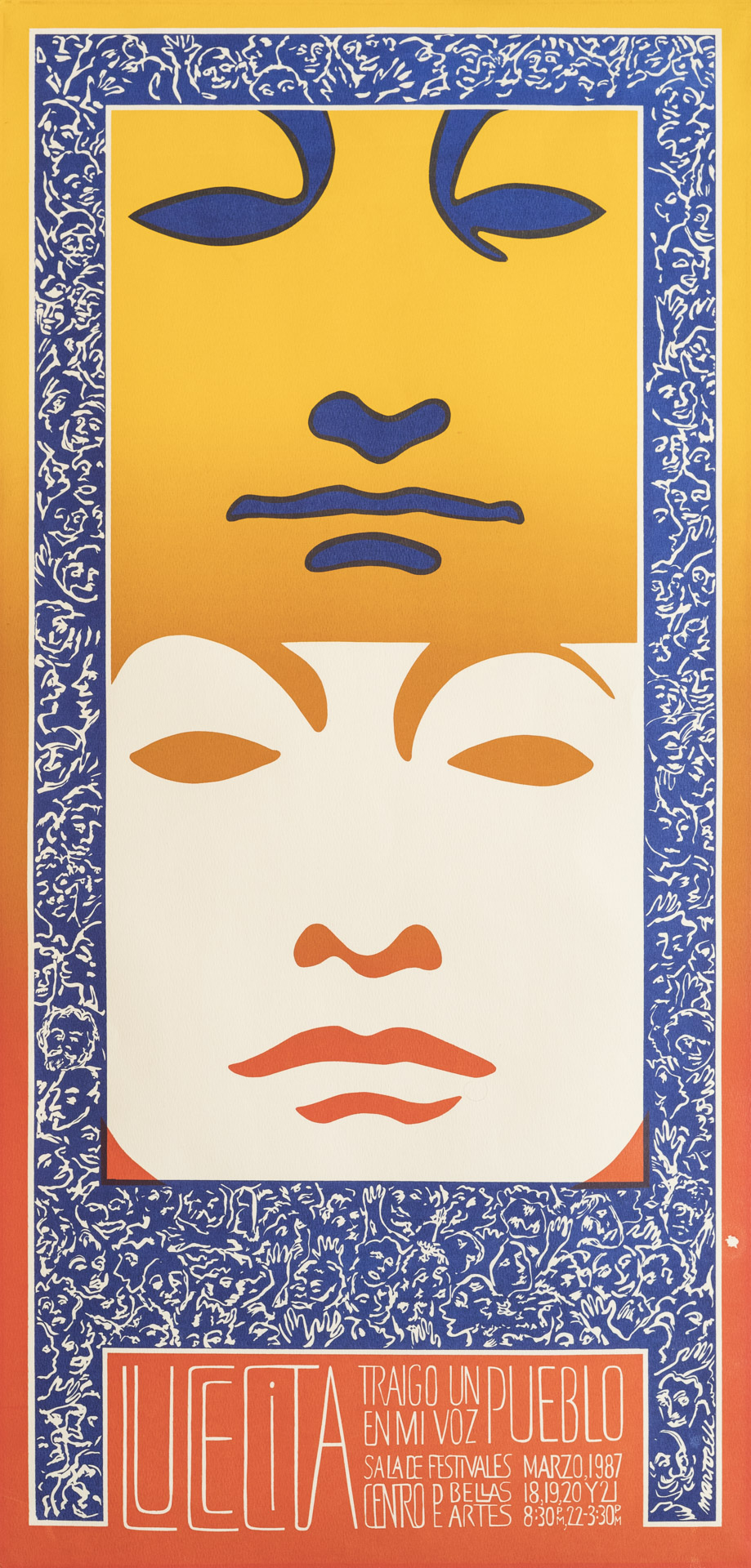 Art Feedback Translated