1953: Cultural and Racial Tensions in Spring Garden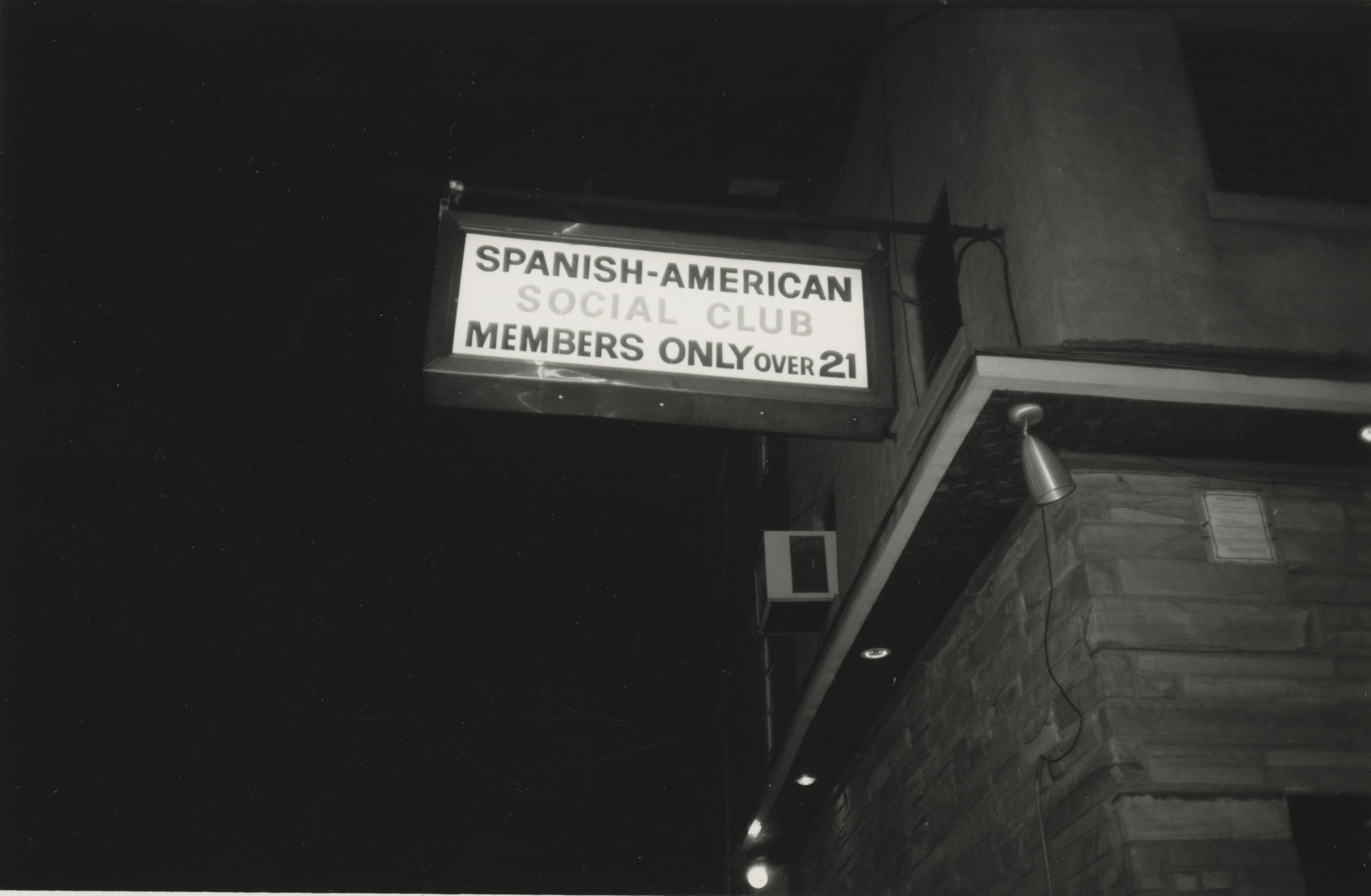 The Spring Garden riot began when a group of White men began fighting a group of Puerto Ricans outside of a Latino-owned establishment, similar to this one.
Image from the Historical Society of Pennsylvania
By the 1950s, Philadelphia's Puerto Rican population was steadily growing. As the Spanish-speaking population of Philadelphia increased, many Puerto Rican families settled in three different enclaves: Southwark, Northern Liberties, and Spring Garden.
Spring Garden, situated in North Philadelphia, was the host of the city's industrial development in the mid-1900s. As manufacturing companies opened factories in the area, a large number of Puerto Rican workers and their families moved to Spring Garden, encouraged by the job opportunities. These residents faced prejudice within their new home, as many of those already living in the Spring Garden neighborhood harbored negative feelings toward their new neighbors. The cultural and racial tension that existed in Spring Garden at this time continued to grow, eventually reaching a climax in 1953, when the Spring Garden Riot occurred.
The riot began outside a bar in the Spanish-speaking area of Spring Garden when a group of white residents decided to fight a group of Puerto Ricans. This violent affair grew to include 300 Spring Garden residents and 75 police officers, and it lasted for more than two hours. The magnitude of this event prompted the first public recognition of Philadelphia's growing Puerto Rican population. A New York Times article was printed in May of 1954 that outlined the violent affair with the heading: "Puerto Rican Unit Faces 'Prejudice." This malicious and prejudiced attack drew the attention of the city government; the Philadelphia Commission on Human Relations decided at this time to conduct its first study of the Puerto Rican community in Philadelphia. Government officials called upon a number of prominent Puerto Rican community leaders to facilitate their research and mold various policy reforms for the future.
Written by McKenna Britton, a public historian living and learning in Philadelphia.
See the Spanish version of this page here.
For more context on this event, see the Culture page.