1962: CONCILIO Is Established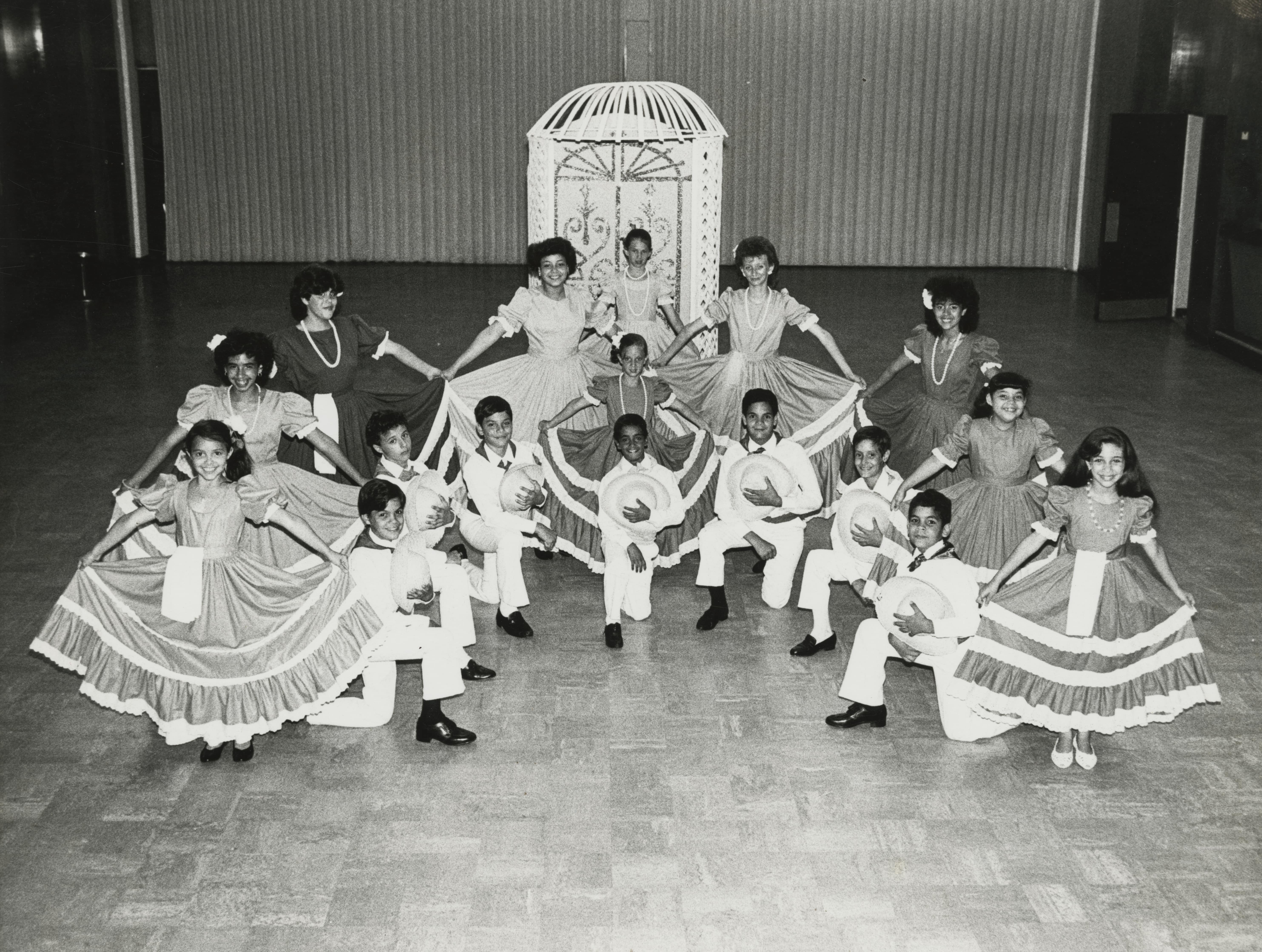 Puerto Rican children dressed in traditional hat and costume posing for an event performance.
Image from the Historical Society of Pennsylvania
The Council of Spanish Speaking Organizations of Philadelphia (also known as Concilio), was founded in 1962 to serve the city's Puerto Rican and Latino communities. Concilio is the oldest Latino organization in Philadelphia and was created by a group of Latino leaders concerned with discrimination faced by new arrivals to the city.
Between the years of 1948 and 1958, an influx of Puerto Ricans settled in Philadelphia. In their new home, they experienced discrimination in their workplaces and their schools. Puerto Rican residents also faced unequal enforcement of the city's laws. In response, local activists founded Concilio in order "to cultivate the strength and resilience of children and families, improve the quality of life in our community, and maintain our community's heritage, history, and culture." Since its founding, Concilio has mediated between the Spanish-speaking population of Philadelphia and the rest of the city. It has also advocated on behalf of the Latino and Puerto Rican communities regarding issues of poor housing, lack of bilingual education, workplace discrimination, and poor representation within city government offices.
Concilio continues to hold a prominent position in Philadelphia today. The organization works with city officials and families to provide access to health care, equal employment, and education. In 1964, Concilio held the first Puerto Rican Day Parade in Philadelphia. The event has turned into an annual celebration of Puerto Rican culture and is now in its 55th year.
Written by McKenna Britton, a public historian living and learning in Philadelphia.
See the Spanish version of this page here.
For more context on this event, see the Politics or Culture pages.